In order to change typography settings navigate to KSF SmartKit > Theme options > Typography.
In this section you can choose fonts and range of font properties for different elements of your website. All of this will give you an opportunity to get any typography you needs.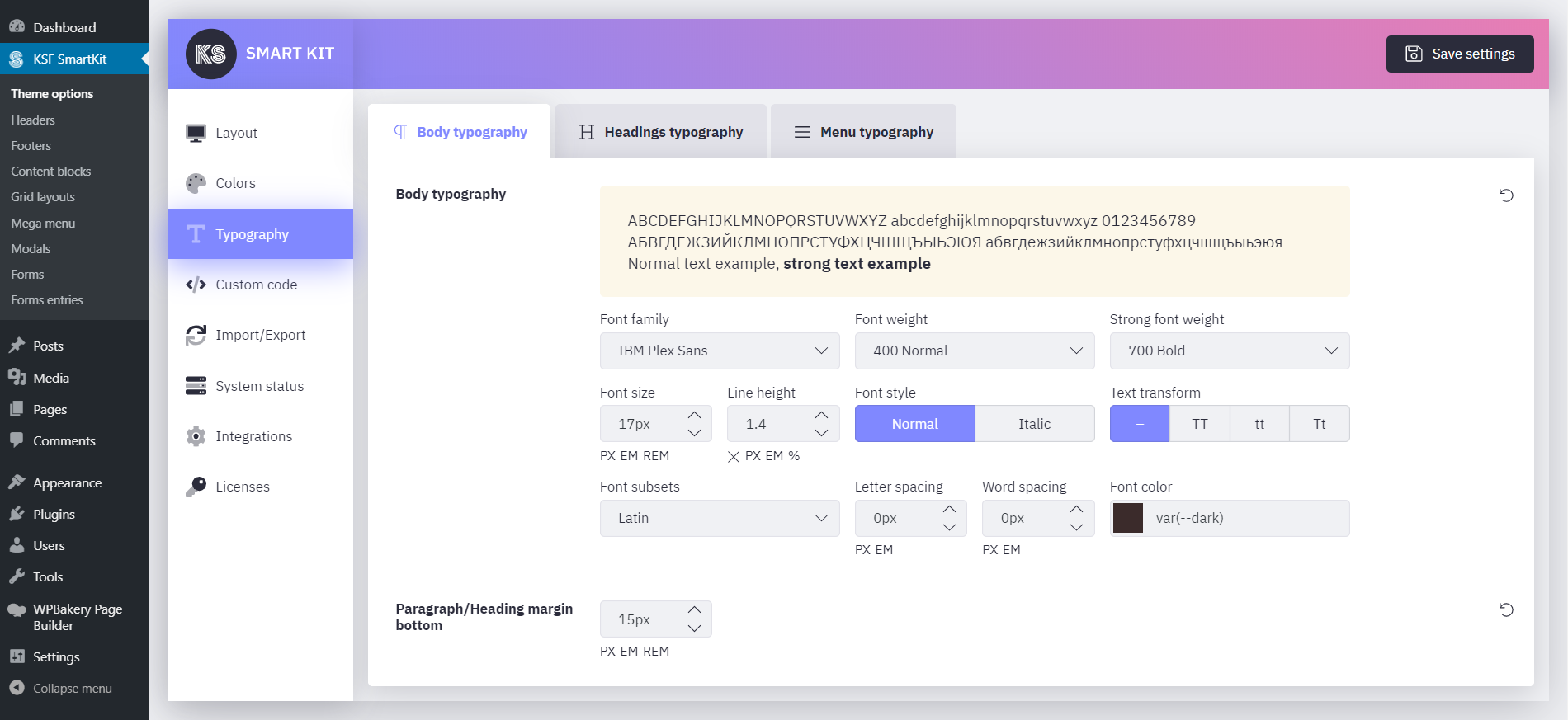 Full range of typography settings can be applied both globally and for individual components.
There are all kinds of typography settings for body, H1-H6 headings, menus items and subitems.
You can adjust font weight, size, style, line height, text transform, font color, letter and word spacing.
Large amount of fonts from the Google Fonts library is available. For better loading speed use system fonts.